Debby is always in motion. She is tinkering with the idea to find balance of the cane that would make moving it from side to side easier. She took some pipe insulation foam as a handle, a couple of padlocks to place weight at the back of the flashlight, some duck tape and she is off!
Right now she is just checking if  not having to lift the nose heavy cane is actually offset by the back-end weight. Instinctively one would assume that he added weight would add stress to the wrist.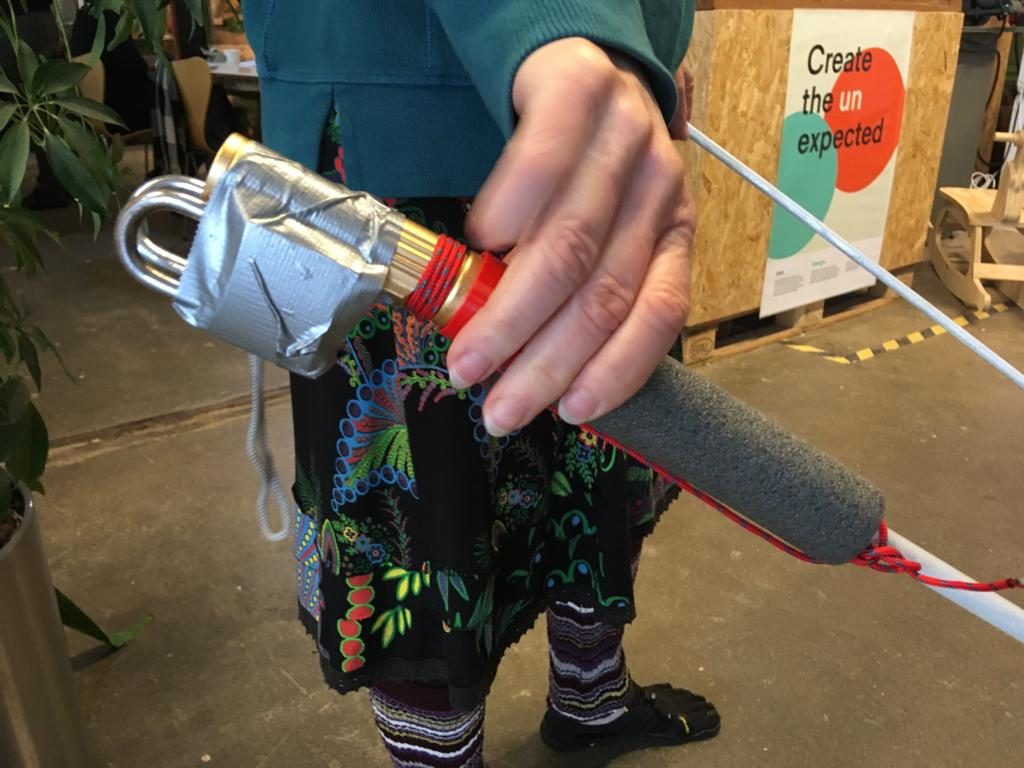 Well, Debby like to test assumptions and she feels that if you do not try, you really do not know. The picture below shows that the center of gravity of the regular blind stick is far ahead of the handle. That gives enormous pressure on the wrist to lift the stick.
The center of gravity of the back-end loaded blind cane is much closer to the handle as the regular one. What the effect in terms of comfort and ergonomics will be will result from further tests.