Make cane collapseable: Conical connectors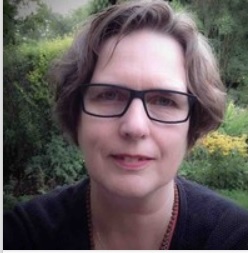 Louisette, our local Designer / Maker refined Peter Hanely's design to make a connector system that is fit for testing by the users. One cane is on it's way to Bali, we had to speed up a bit, or the cane would not have fitted in the luggage!
These connectors can be downloaded here.
Male connector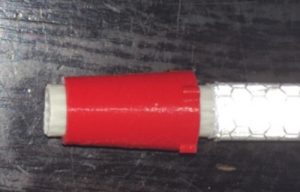 Female connector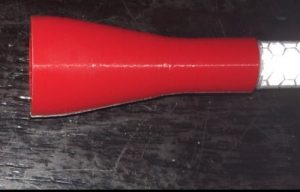 The 8 mm Gripper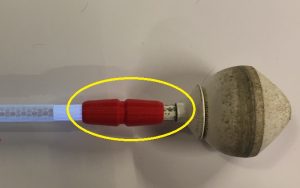 This is how the cane looks like: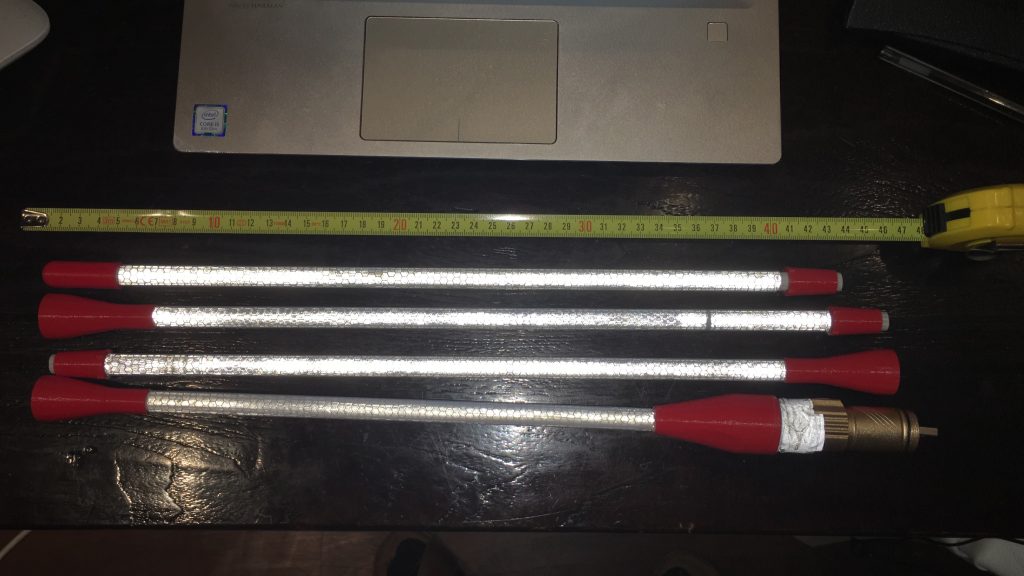 To top things off, Louisette also created a locking ring for the flashlights.