Louisette, our local designer / maker, has refined Peter Hanely's design to create a connector system that is suitable for testing by users.
One walking stick is on its way to Bali, we had to speed up a bit, otherwise the walking stick would not fit in the luggage!
These connectors can be downloaded here, click on the image to download the 3D print file.
Male connector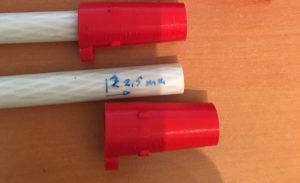 Female connector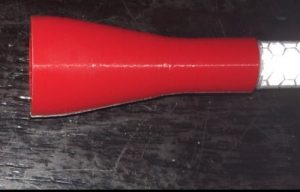 De 8 mm Gripper.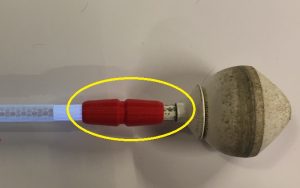 The result!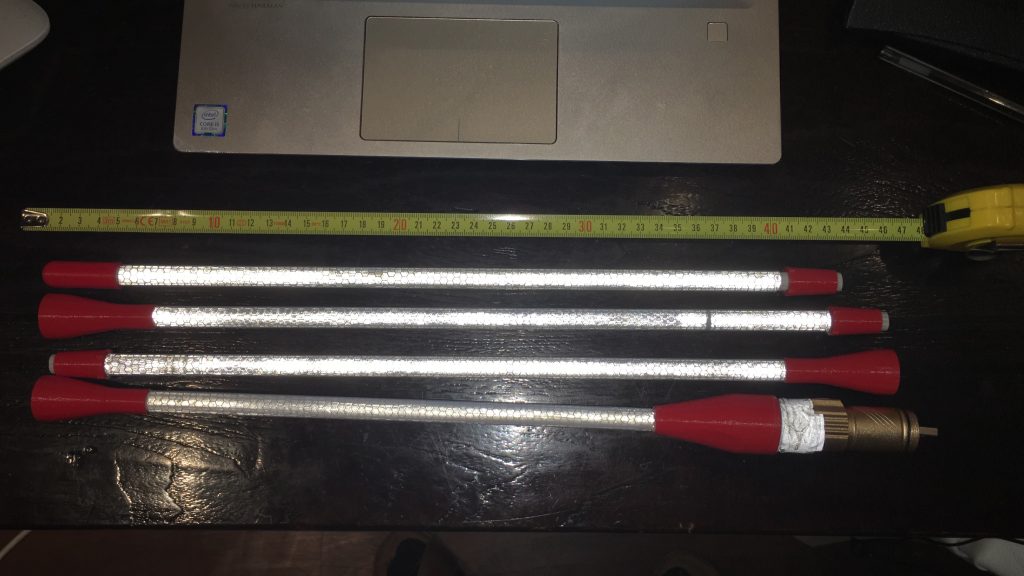 And as icing on the cake a nice ring to keep the flashlight focused and less whobbly.