Testing the first collapseable version of the Cane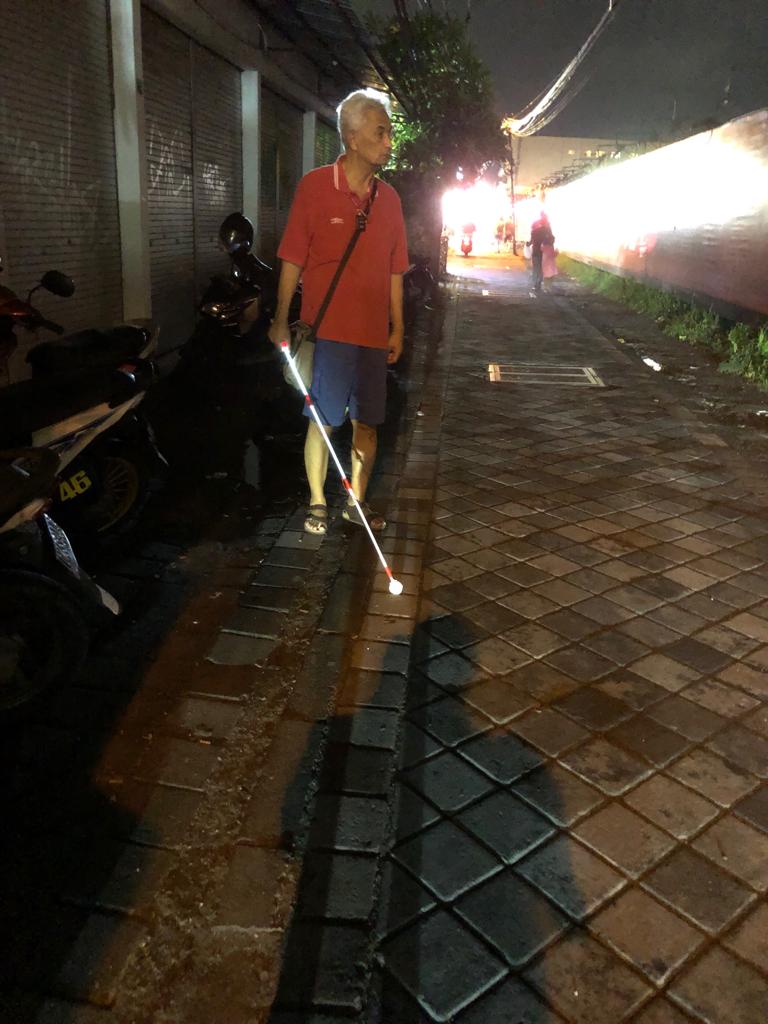 Gerard from Hoofddorp has the honor to test the first collapseable Blind Cane. He prefers to use a roller instead of a simple point, which is the first time that Marchena Caneis tested in this way. The reason Gerard is the first to test is because the cane would not fit his suitcase otherwise and we did not want this gentleman to go to Bali without his Marchena Cane.
The inhabitants of the city in Bali where Gerard stays do not know what the blind cane really means, so they do not recognise him immediately as a blind person, on the other hand he is much better visible, which reduces the risk of accidents. Perhaps time for a campaign to make it safer for the Blind on the move in this great city.